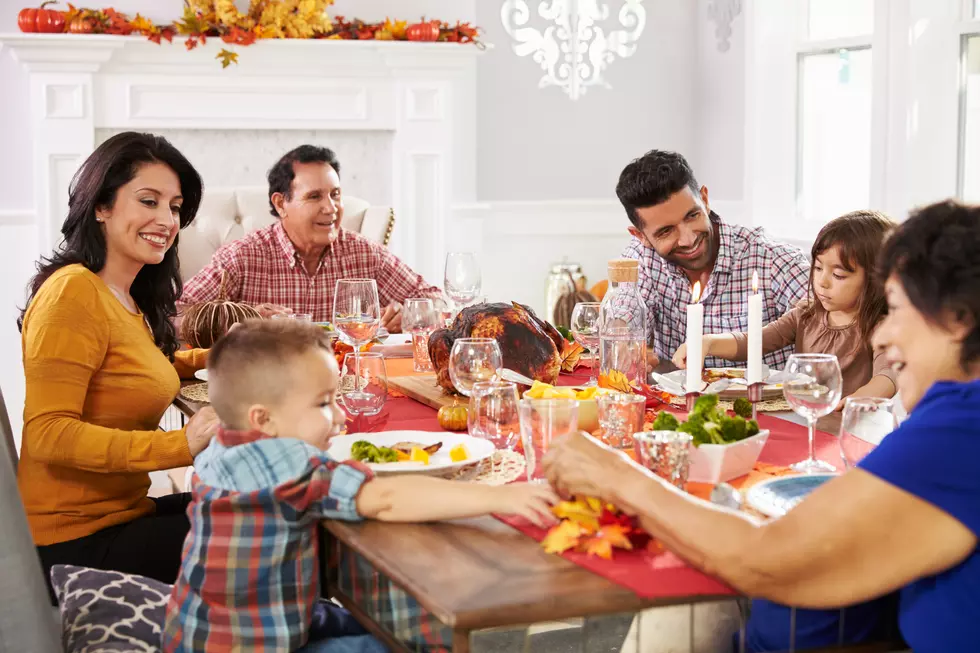 Let's Put Together An Awesome Thanksgiving Playlist
monkeybusinessimages/Thinkstock
It's Thanksgiving, which means a bunch of people are going to be in your house and eating your food. Sometimes, there will be little kids there, and they'll be really loud. Don't you want to drown the noise out with some awesome tunes?
Luckily, we here at WRRV have got you. Following in the tradition of our solar eclipse and Halloween playlists, here's some Thanksgiving songs that you can play over the speakers so you don't have to hear Uncle Murray's political views one more time.
1. "The Thanksgiving Song," by Adam Sandler - This one kind of goes without saying, doesn't it? It's right there in the title. This is the Thanksgiving song.
2. "Thanksgiving Song," by The National - Originally a tune sang by Linda Belcher on Bob's Burgers, The National have a surprisingly soulful rendition. You'll never hear the song the same way ever again.
3. "Lost Pilgrim" by Bad Religion - We often don't take enough time to reflect on the origins of Thanksgiving, so throw this awesome punk song in the mix just to remind everyone what we're celebrating.
4. "Best Thanksgiving Ever" by The Dead Milkmen - A weird and funny song from a weird and funny band. Just try explaining this one to your relatives. I dare you.
5. "Dinner Bell" by They Might Be Giants - It's dinnertime, and They Might Be Giants want you to know it. Play this when it's time for the food to be served.
6. "Finger Lickin' Good" by The Beastie Boys - That dinner was good and you want people to know it, and this early-90s Beastie Boys song is just the thing you need.
7. "Thnks Fr Th Mmrs" by Fall Out Boy - Thanksgiving is all about giving thanks, even when your words don't have vowels in them. So, I guess it's all about giving thnks.
8. "Thanks A Lot" by Third Eye Blind - Likewise, this pretty depressing song by Third Eye Blind will show your thanks and also drive people away when you want them to leave. Win-win!
9. "Christmas in Hollis" by Run-DMC - It's the end of dinner, which means Thanksgiving is over and it's time to bust out the Christmas music. And if you don't start with this, the greatest Christmas song of all time, then you're doing it wrong.
10. "Ode to My Family" by The Cranberries - At the end of the day, Thanksgiving is all about family. Gather everybody around and cry to this Cranberries song. That can be the new family tradition!
Any other suggestions out there for the Thanksgiving playlist?