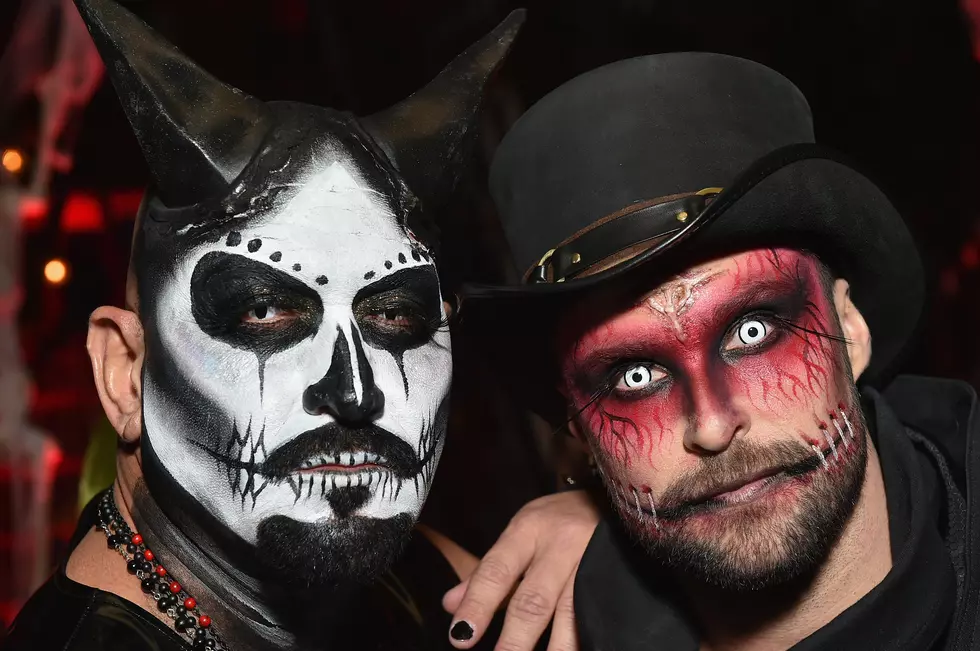 The Halloween Playlist: The Perfect Songs To Get You Ready For Halloween
Mike Coppola/Getty Images for Heidi Klum
It's Halloween night. You're throwing a party. People are showing up any minute. And then you realize, you forgot to make a playlist! What kind of party doesn't have music? People are going to be so mad! Your party is going to suck!
Well, I've got you covered. A while back I put together a playlist for the eclipse, and I'm doing the same for your Halloween party. But we don't want to just play "Thriller" or "Monster Mash" for the 500th time. Here are ten great songs to get your party back on track.
1. "This is Halloween" by Marilyn Manson - What better way to tell people that it is Halloween than by singing "This is Halloween" over and over? Manson's cover of the Nightmare Before Christmas tune is just festive and spooky enough to start your party off right.
2. "Dragula" by Rob Zombie - This has the benefit of being a riff on Dracula and being sung by a guy named Zombie. Two monsters for the price of one.
3. Any song by Misfits. Seriously, any of them - Earn some punk rock cred at your party by just blasting some Misfits all night. Their first album is always a good choice, with songs like "Night of the Living Dead," "Astro Zombies," and "Braineaters."
4. "Pet Semetary" by Ramones - The song the Ramones wrote for the Stephen King movie Pet Semetary. The video features the Ramones performing in - where else? - a cemetary.
5. "Nightmare on My Street" by DJ Jazzy Jeff and The Fresh Prince - Way way back in the 1980s, Will Smith rapped about being stalked by Freddy Krueger. Yes, seriously. This song is amazing. Play this at your party and blow people's minds.
6. "John Carpenter's Halloween Theme" by Trent Reznor and Atticus Ross - Trent Reznor of Nine Inch Nails just released an incredible instrumental cover of the theme from Halloween. It's incredibly intense and also doubles as a great dance tune.
7. "Blood" by My Chemical Romance - If your friend is dressed as a vampire, this is a perfect karaoke song about drinking blood. Though it's tough to sing through fake fangs, I'm sure it'll be worth it.
8. "Evil Eye" by Franz Ferdinand - Screams, dead bodies, and dismemberment abound in the video for "Evil Eye." Not for people who get squeamish when seeing disembodied eyes.
9. "It's Terror Time Again" by Skycycle - Ok, I'm going into my well of deep cuts/deep nerdiness. Scooby-Doo on Zombie Island is the best Scooby-Doo movie, and it also has a surprisingly great soundtrack. The best songs on the soundtrack belong to Skycycle, who did this and "The Ghost is Here." Check them out and feel that deep nostalgia you didn't even know you had.
10. "Werewolf Bar Mitzvah" by Tracy Morgan and Donald Glover - A joke on 30 Rock that got extended into a full song, and it's exactly what it sounds like. Bonus points for featuring Donald Glover before he blew up as Childish Gambino.
So those are a few suggestions to get your Halloween party going. Any other songs you'd want to add?