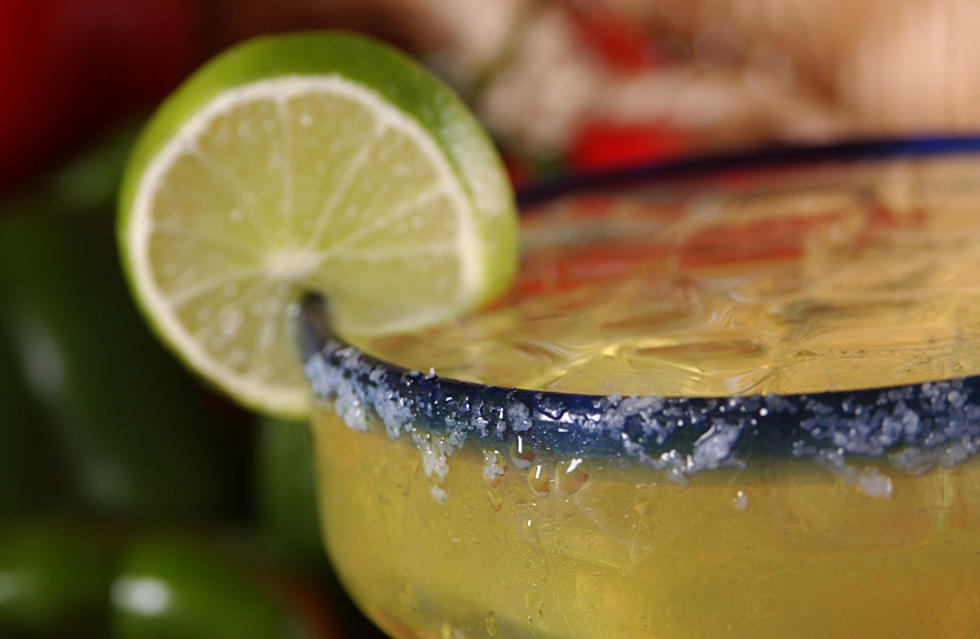 5 Margaritas to Try on Cinco de Mayo
MarkSkalny/thinkstock
I've never been much of a mixed drink guy. Not out of any prejudice against them, I just... never got into them, really.
But I figure if there's ever a reason to start getting into them, Cinco de Mayo and its margarita-heavy nature is a good one. I've enjoyed a few margaritas, but these are a few different takes on them so there's a little variety in the mix.
Of course, you've got to start off with the classic margarita. Let's go with this one from Serious Eats, whose recipes I generally love; they tend to go into the science of things and give you a lot of interesting reasons. This one is just straight up bare bones: tequila, Cointreau, lime juice, and salt.
This one is for the spice lovers out there: a jalapeno margarita from a food blogger from Texas. This one involves Grand Marnier, tequila, simple syrup, and of course, jalapeno for a nice kick.
For those of you who love bananas, there's this recipe for a banana margarita. Frankly, that sounds absolutely disgusting to me, but I figured I'd throw it in there because my tastes aren't usually representative of anyone else, so maybe you'd love it.
If you're trying to feel healthy while you drink, there's this recipe for a cucumber margarita from famous chef and television personality Michael Symon. This is definitely the herb-iest option of the bunch, with a bunch of mint in the mix.
Finally, I guess this one is a traditional margarita, but I was looking up margaritas on YouTube and came across this, and whatever the recipe, it's a pretty girl making margaritas that she claims to be the best ever so here you go:
Happy Cinco de Mayo! Come hang out with me on Friday (5/6) from 5-7PM at Mole Mole on Hooker Avenue in Poughkeepsie.