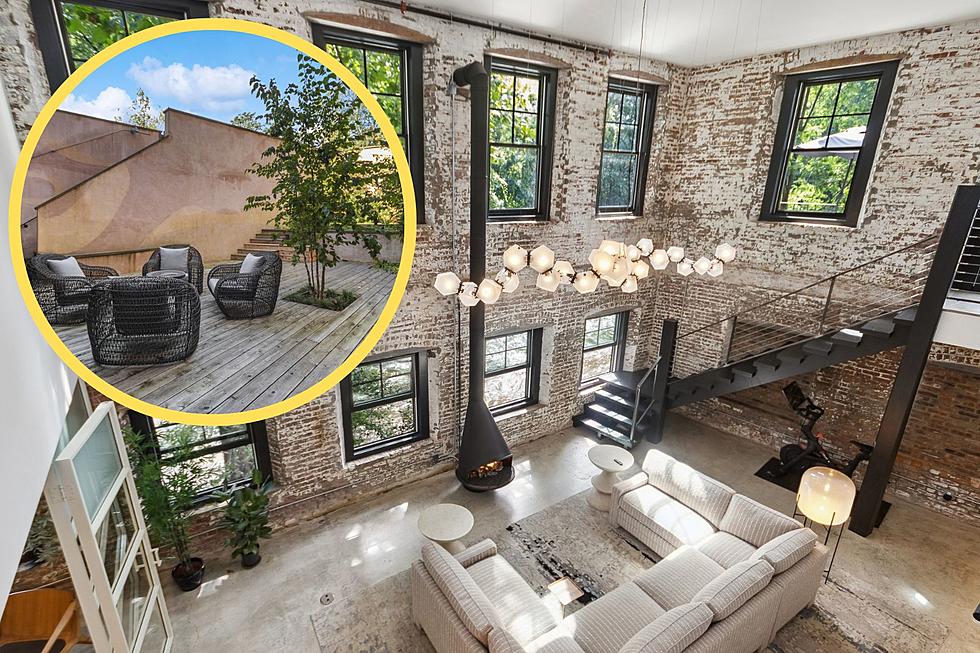 The Most Expensive Home for Sale in Beacon, New York
Charlotte Anne Guernsey via Compass Greater NY LLC
A new property in Beacon, NY just hit the market, taking the title of most expensive listing in the area.
The massive loft located just feet from the Fishkill creek is not only expensive, but rare. With soaring ceilings and a marriage between industrial design and historic charm, the right millionaire will fall in love with this high-priced property. Luckily for us normies who can only dream about affording such extravagance, there are still plenty of photos to drool over.
High Home Prices in Beacon, NY
For many Hudson Valley residents, Beacon, NY is the poster child for rising home costs. While a recent study found little-to-no median price increase in homes sold over the last 12 months in Dutchess county, properties like this massive loft seem to tell a different story.
$2.45 Million Loft in Beacon, NY
The duplex, located at 11 Creek Drive in Beacon, NY boasts 4,500 square feet of space with three bedrooms, five bathrooms, and beautiful views from nearly anywhere in the loft. The concrete floors are heated on the first level, and the gas fireplace (below) helps draw the eye up to the vaulted ceilings in the living room.
Outdoor Space
The 600 square-foot deck (below) looks more like an outdoor space at a museum or high-end restaurant than a residential patio, with impressively-incorporated trees, multiple seating areas, and even a fireplace. There is also a smaller patio overlooking the Fishkill creek.
While the price tag of the new listing puts it out of reach for nearly every Hudson Valley resident, the unique design and beautiful location makes for prime make-believe. Tour the house below to see the stunning bathrooms, sprawling kitchen, and even the art gallery hiding on the first floor.
The Most Expensive Home for Sale in Beacon Even Has an Art Gallery
The new $2.45 million duplex loft is the most expensive listing in Beacon, NY
The Most Expensive House for Sale in Dutchess County History
At $45,000,000, Ledgerock is the most expensive residential property for sale in Dutchess county. Ever.