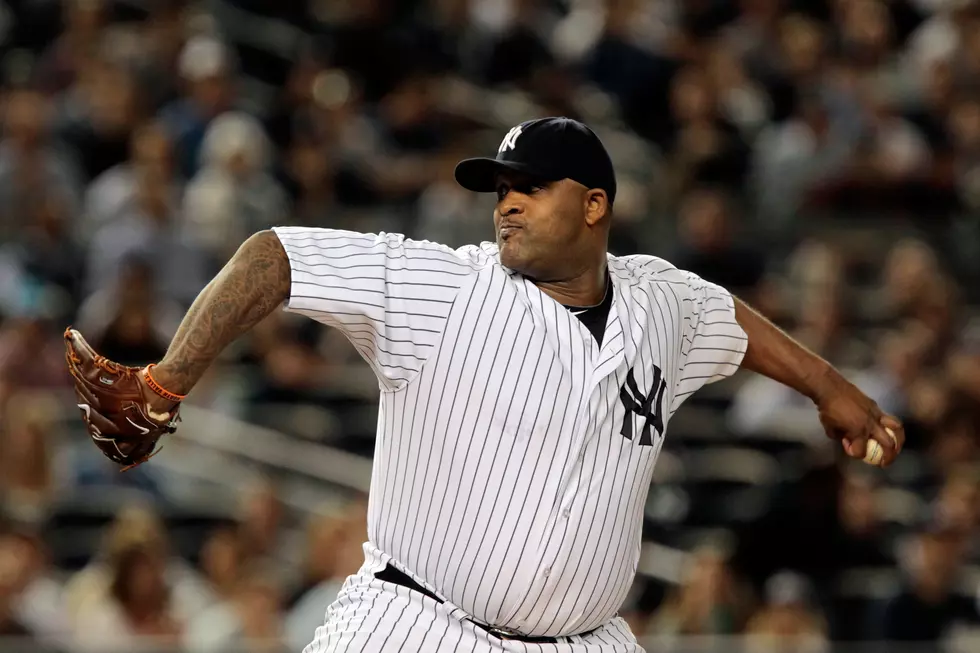 New York Yankee CC Sabathia Explains Choice to Enter Rehab Last Year
(Photo by Chris Trotman/Getty Images)
It came as a shock to fans and the sports world at large: just as the 2015 season was winding down, New York Yankees pitcher left the team and entered a rehab center for treatment for a problem with alcohol. Why didn't he wait until the end of the season? How bad had his drinking gotten? When did this all begin? In a post on Derek Jeter's Players' Tribune website, CC Sabathia gave answers to these questions and more.
In a candid editorial, the former Cy Young Award-winning pitcher discusses how he began to drink heavily during his early days in the big leagues, believing it allowed him to be a more social, outgoing person and connect with teammates more; soon, it devolved into a crutch from which he couldn't escape.
He elaborates on the impact addiction has had on other family members in his life, how it's changed him as a person, what inspired him to get help, and the importance of his family in his decision to clean things up.
It's an insightful and at times profound look into the mindset of someone who knows he has a problem, but has to struggle in the spotlight, in a world based around masculine pride, and contend with the expectation of a huge fan base and public that will inevitably scrutinize every decision he makes. Check it out here, it's worth the read.