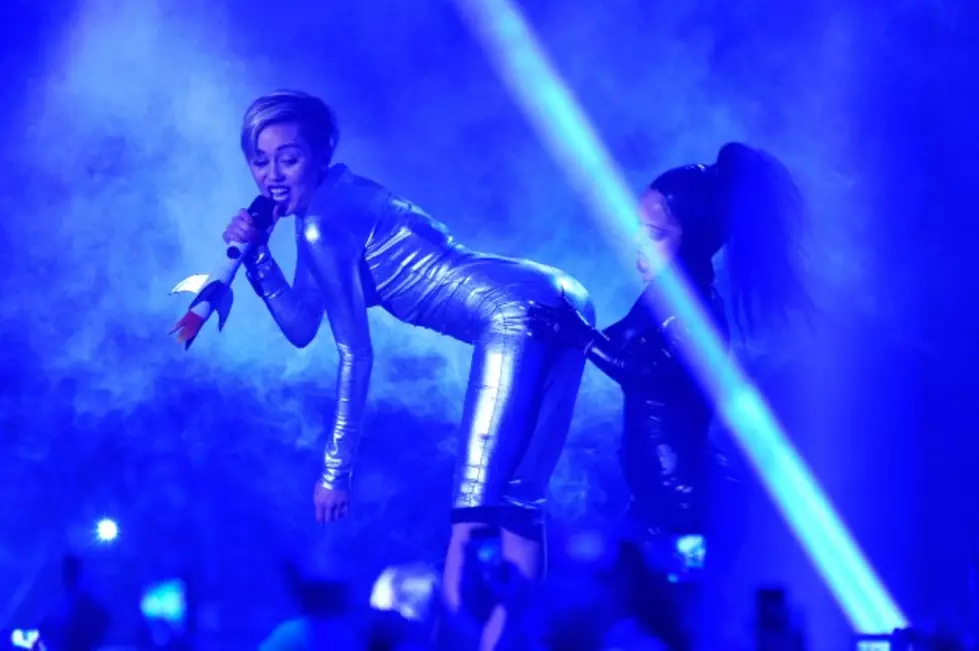 Teachers: Don't Twerk on Students
This is not teacher-like behavior. (Gareth Cattermole/Getty)
At this point, I'm not entirely sure anybody should be twerking, least of all teachers.
Spruill's suspension came after an internal investigation into the allegations she was twerking, which is a sexually provocative way of dancing, and that she showed students how to twerk at the soccer team party. The investigation included a cellphone video taken of Spruill receiving a lap dance from a student at the party. A mother whose home was the site of the party told investigators that Spruill brought a bottle of vodka as a house warming gift, but drank soda. The woman said she wouldn't allow alcohol around her children.

 
Things have gotten a lot more fun in the years since I left middle school.