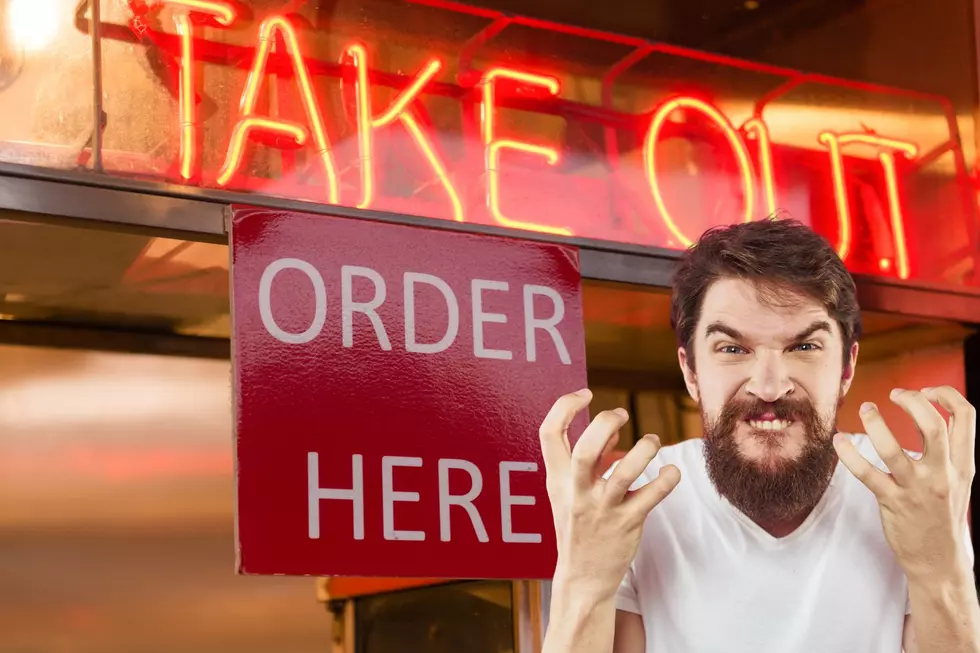 What Would You Do If You Waited 30 Minutes for Your To-Go Order?
Canva, SHOTPRIME, 400tmax from Getty Images Signature
Last night, I had an unsatisfactory experience with a local restaurant. I want to pose the question to you: What would you do if you waited 30 minutes because the restaurant forgot about your to-go order?
How Long is Too Long to Wait for Your To-Go Order?
Last night, I got home late after being away all weekend, and was not in the mood to cook. So, I decided to order from a big-time chain restaurant that was just down the road from me. This is one of those restaurants that offer a pickup option where you pull into a parking space and they will bring your food out to you. I place my order online, and get ready to pick up my order.
I drive to the restaurant, and get there a couple of minutes before my designated pickup time. I click on the link in the app saying that I have arrived for my order, and began to wait.
Now, I've dealt with situations where the designated pickup time they give you on the app/website is a little off. There have been times where the restaurant is busy that it will take a little longer, and that's fine. Judging by all the cars in the parking lot, it was on the busier side. In moments like that, I expect to wait about 10 or 15 minutes past the time they gave me.
Well, the 15 minutes came and went, and I watch as other cars who show up after me have their food brought up to them. I saw three cars receive their meals in the time that I was waiting. 15 minutes became 20 minutes. 20 minutes became 25 minutes. As it was reaching 30 minutes of waiting after the pickup time, I was getting frustrated. I'm typically a pretty patient and understanding person, but this was getting ridiculous.
I go inside and I was directed to their pickup station. I said I was here picking up an order for Conor. And there my food was, just sitting there. They forgot about my food! It was left there getting cold, and no one thought to do anything about it, even after I had checked in to pick it up. They hand it to me, and I just leave. If they didn't ask for a tip at payment online when I placed the order, I wouldn't have left as good of one as I did.
What Would You Do If a Restaurant Forgets About Your Order?
But what should you do in that situation? Would you demand a discount? Should you ask to be reimbursed? Should you receive something extra for your wait? Would you want to speak to a manager? I ended up leaving a negative review speaking about the experience, and that's it. The food wasn't terrible, it was warm enough. I was too tired to make a stink about anything. I wanted my food and get out of there.
But what would you do? Let us know in the comments section, or hit us up in the app.
20+ Best Hudson Valley Restaurants for Chicken Wings
With the Super Bowl coming up, get your wing order ready! These Hudson Valley restaurants have a rating of no less than 4-stars on
Tripadvisor
.
The Top 10 Chinese Restaurants In and Around Rockland County, NY
According to Yelp reviews, these Rockland County Chinese Restaurants are ranked the best in the county.
The 10 Best Bakeries In and Around Orange County, NY
According to the friendly Yelp reviewers of the Hudson Valley, we have been able to pinpoint the best bakeries in Orange County, New York.