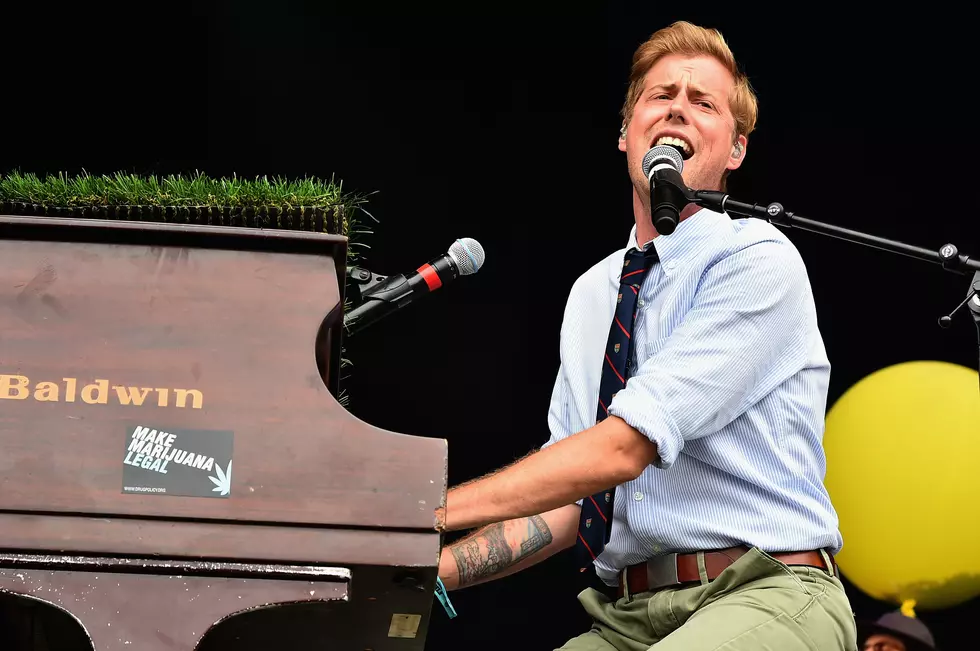 Top 5 Songs Andrew McMahon Should Play At The WRRV Boo Ball
Theo Wargo/Getty Images
We're in for a treat at the WRRV Boo Ball this year. Andrew McMahon In The Wilderness is set to headline and we've got $1,500 in prize money to give away for the best costumes. Come experience Halloween in the Hudson Valley at The Chance Theater on Saturday, October 27th. It'll be here before you know it.
Here are the five songs we're hoping Andrew doesn't leave Poughkeepsie without playing.
1. Cecelia And The Satelite - Andrew's biggest hit to date, it appears on 'In The Wilderness' self-titled debut released in 2014. We were treated to a special stripped down version of the song in the WRRV Atrium.
2. Ohio - The lead single from the new album coming in October, the song tells the story of Andrew and his family moving to Los Angeles when he was younger. He had this to say about the song, 'Ohio is about my families pilgrimage from a small town in Ohio to the coast of California. I call it a pilgrimage because that's how it felt. At least that's how I remember it. I suppose it's one thing to run away but it's another be pulled down the road by what feels like the hand of fate'.
3. I Woke Up In A Car - Something Corporate was Andrew's first band and of course, he can't leave Poughkeepsie without singing it because it mentions the city in the first verse of the song.
4. Fire Escape - The lead single off his 2017 release Zombies on Broadway, the album was recorded mainly in New York in between tours.
5. The Mixed Tape - In between In The Wilderness and Something Corporate, Andrew fronted Jack's Mannequin. In 2005, he released the Everything in Transit album. Songs from it were featured on several episodes of One Tree Hill. In fact, Hudson Valley resident Hilarie Burton aka Peyton Sawyer appears in the music video for the song.