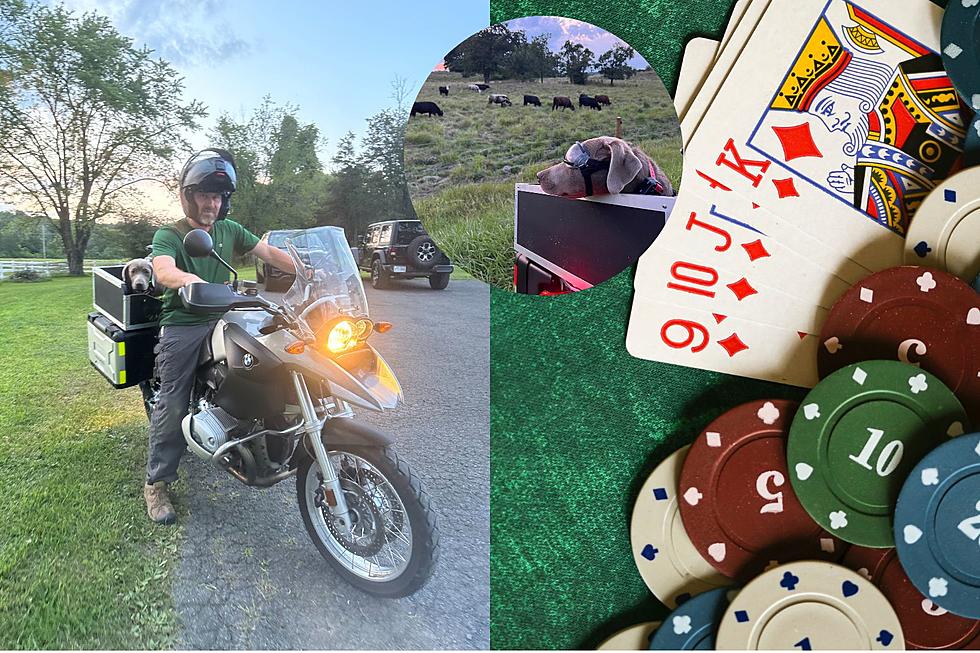 Hogs & Dogs and Check The Chip Events to Benefit Ulster SPCA
R.WIlliams, Canva
I'm never one to turn down an opportunity to support or provide services for our local 4-legged-friends. As an animal lover, and pet-mom myself, I'm always on the lookout for ways to help the local animals, and our friends at the Ulster County SPCA have a few upcoming events that directly benefit the animals.
Ulster County SPCA Hogs & Dogs Motorcycle Ride
On Saturday August 12th, the Ulster County SPCA will be hosting their 2023 Hogs and Dogs motorcycle ride, which is a 5-stop rain-or-shine poker run that begins and ends at Woodstock Harley Davidson.  All proceeds will support the animals at the SPCA, and there will be live music, food trucks on site a 50/50, door prizes, even a bike show.
Registration can be completed on their website, and day-of registration will run from 10am to 11am on site at Woodstock Harley Davidson on Saturday before the ride begins.
Check The Chip Day at Ulster County SPCA
Just two days after the poker run, the Ulster County SPCA will be helping to make sure your pets microchip is up to date by hosting Check The Chip day at their Ulster County Clinic at 20 Wiedy Road in Kingston.
If your pet is already microchipped, this is an opportunity to bring your pet in to have their chip checked for accurate information (FREE). If your pet is not chipped, you can also schedule an appointment with the clinic to have that done by calling 845.331.5377, ext 216 ($30).
The Ulster County SPCA relies on advocates, donors, volunteers, adopters, local businesses and friends to make their work possible. They do not receive funding from the ASPCA or any federal, state or county agencies. To learn more about their services, and for more information about supporting, click here.
Meet The Pups Who Have Been at the Dutchess County SPCA for Over 400 Days
Looking to add a furry friend to your family? Meet these adorable rescues who are looking for their FURever home.
28 Pics That Prove Dogs Rule When Riding Surfboards
Who knew dogs were natural surfers? Dog surfing competitions are held around the world each year. In the U.S., you can attend the annual World Dog Surfing Championships held in California. Here are 28 times dogs outshined their owners while hitting the waves on a surfboard.