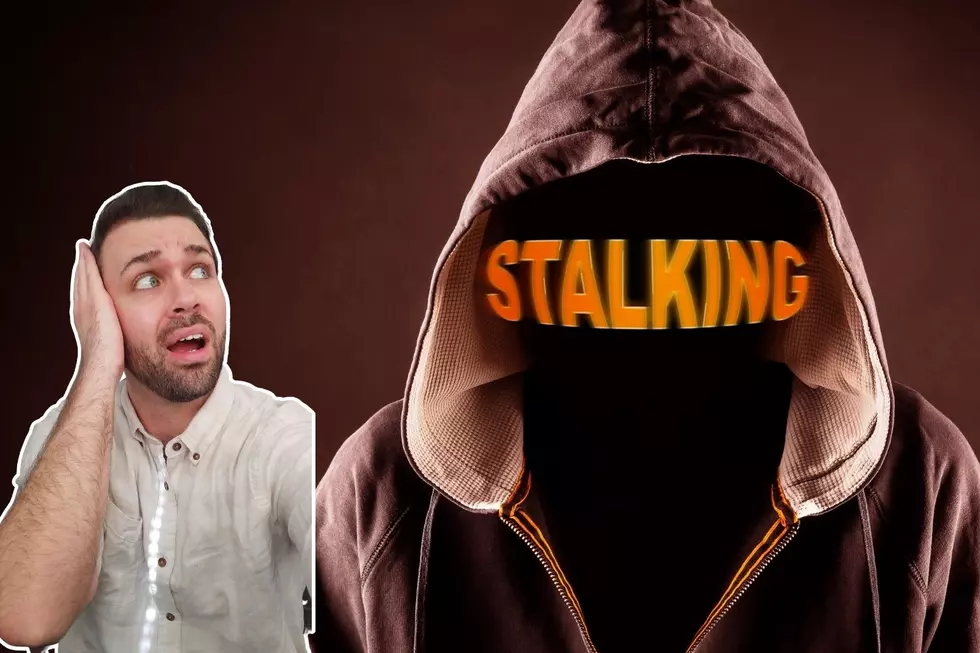 Canva, Frank Peters from Getty Images, Conor Walsh
Okay, I'll admit, I did this to myself, but this was a weird incident that happened the other night.
A Healthy Habit
I've been making it a habit to go for a walk every day. Sometimes I'll go to park or trail, other times I'll be around my neighborhood. Some days; however, it is too busy to get out during the daylight. One night this week, I didn't let the darkness discourage me. I put on a reflective vest, grabbed a flashlight, and went out.
A Night Owl
This is not a new occurrence for me. Back in college up in Albany, I would take walks around midnight or even later to help clear my head. I would either walk around campus or go to Washington Park. Many people said it was a bad idea to walk in Washington Park so late at night in fear of violence, robbery, and more, but every time I went was a positive experience. Heck, I even made friends with random strangers out for walks, as well. I even took a few of pictures for a couple who had just moved to the area! Perhaps I was playing with fire, but I never had an issue. So why should I have an issue in my own neighborhood?
The Dark Walk
As I said, I went out on my walk around 10:30pm with a reflective vest and a flashlight. Plus, there are a number of street lights all around, so I didn't think visibility was going to be an issue. As I'm walking down one street, I see someone walking on the street perpendicular to me. This person looked to be a male, and wore no reflective clothing whatsoever. His clothes were very dark, and was wearing his hood over his head. I couldn't make out any kind of facial characteristics whatsoever.
At first, it didn't phase me. I kept going on my way. After a little while, I realized he had turned onto the street I was on and was walking about 20-30 yards behind me. I turned onto a different road. He turned onto said road, as well. Now, I've had people walk behind me late at night in Albany, but that was a city. There is more going on and more places to go to. But we were in a quiet neighborhood with no specific landmarks.
Phone a Friend
I didn't like the feeling I was getting, so I pulled out my phone and called my dad. It's funny because friends of mine, both male and female, have used this technique with me being the person on the other end of the phone. I've helped "walk" many people home plenty a night. Never had I ever been on the opposite end. During my phone call with my dad, I never announced that I felt followed; however, I made it very clear what road I was on.
By the time I turned onto my street, I stopped looking behind me. It wasn't worth it. By that point, just get inside. Thankfully, I did, and I shut the door and locked it immediately.
Let's Think Reasonably
So, was that person actively following me? Possibly. The path we took was not very straightforward. However, this person could've been on a nightly walk, the same as myself, and I happened to pick this person's route. Also, my neighborhood is full of college houses. It may have just been a college student walking to or from a friend's house, or they needed to unwind after spending all day on preparing for finals. Heck, years ago, I had a girlfriend who only lived a couple blocks away, so there were many times where I was walking home around midnight. There are many logical reasons why this person was out and about.
Regardless, if you feel unsafe while going out, have some kind of safety precautions in place to ensure you're protected, that someone can come get you, and that you have some means of communication. You're better off not going out alone, or if you don't have to, don't go out at all and wait for the right time.
15 Of New York State's Most Wanted Criminals- April 2022
Below are individuals wanted by the New York State Department of Corrections and Community Supervision's (DOCCS) Office of Special Investigations who have been designated as its
Most Wanted Fugitives
. They should be considered armed and dangerous. This list is current as of 04/01/2022:
NEVER attempt to apprehend a fugitive yourself. If you have information on the location of any of these fugitives, you can contact OSI 24 hours a day / 7 days a week to report it. All leads and tips are treated as confidential information.
If an immediate response is necessary, such as you see the wanted person at a location, please call "911" and report it to the police.
6 New York Counties Have Most Violent Young Criminals
11 of New York's Most Wanted Criminals with Upstate Connections
Below are individuals with ties to the Capital Region and Upstate New York. They have been designated as some of New York's Most Wanted Fugitives and should be considered ARMED and DANGEROUS.