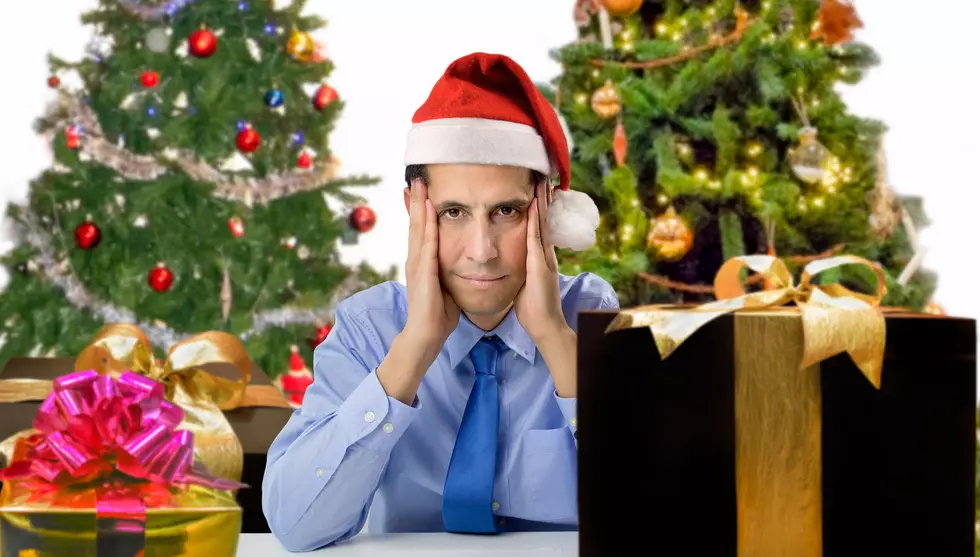 When Do Christmas Decorations Need to Be Put Away in New York?
ThinkStock
Let's just say, "It's TIME! Take Your Decorations Down!" Is there a hard fast rule about when you are supposed to put your Christmas decorations up and then when you are supposed to take them back down again?
Here is the debate throughout New York State, and awesome radio programs, like the one you listen too. When is the right time? And is after Valentines Day, too late? Should you just leave them up the rest of the year? Why not? 

When do the Christmas decorations go up in New York State?
There are three types of Christmas decorators, the ones that start their decorations on November 1, then there are the ones that wait until after Thanksgiving or Thanksgiving Day. Lastly there is the person that is happy to at least get something decorated before Christmas Day because you are so busy. There is zero shame in any one of those three decorating plans.
When should the Christmas decorations be put away in New York State?
There are again a few types of post-Christmas decorators. There are people who like to wait until January 6, Three Kings Day, for their Epiphany celebrations, and then they put all the decorations away. There are other people who will start to slow take down the decorations starting on December 26 and then they will be completely stashed away until the next holiday season. Lastly there is the business that I pass on my way to the radio station that still has multiple Christmas wreaths all hanging on the outside of their business, all the artificial poinsettias, and the twinkly lights a blaze with all of their decorations after Valentine's Day.
Is the business just making good use of the red color for Valentines? Has the business been do inundated with customers that they just don't have the time to take them down? Let's hope is the later.
When do you have your Christmas decorations all put away? Do you have a certain date that you like to have them all set up and a date or timeline for when you take them down? Share it with us!
How to Turn Your Christmas Tree Into a Year-Round New England Tree
Keep your lights and spirits up all year!
LOOK: See what Christmas was like the year you were born
Classic Christmas Movies To Watch
Here are some classic Christmas movies you can watch with the family this holiday season.