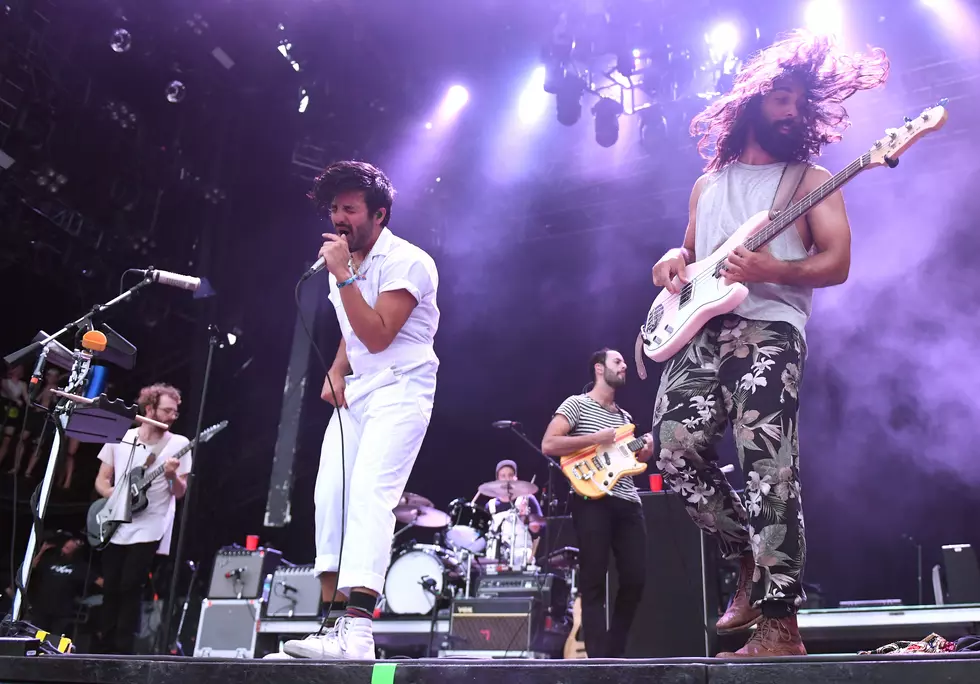 Young The Giant Set To Return To The Palace Theater
Getty Images/Kevin Winter
WRRV Sessions alumni Young The Giant have a new album out and are lining up tour dates to support it. Tickets are on sale now for their January 30th performance at the Palace Theater in Albany. Tickets start at just $24.50 and are available via Ticketmaster and at the Palace box office.
Their new album is called Mirrormaster and features the singles 'Simplify' and 'Superposition'.
Young The Giant have joined us for several exclusive acoustic performances over the years. In August of 2014, they set up in our atrium and played for a small audience of around 20 people. And we remembered to film it.
Fast forward to February of 2017, and they joined us in the Taproom at WRRV Sessions in Newburgh. One thing about this band, yes they are good on the album but to really appreciate them, you've got to see them live. And now, here's your chance to check out the gig at the Palace Theater in Albany.
Read more:
BONUS VIDEO