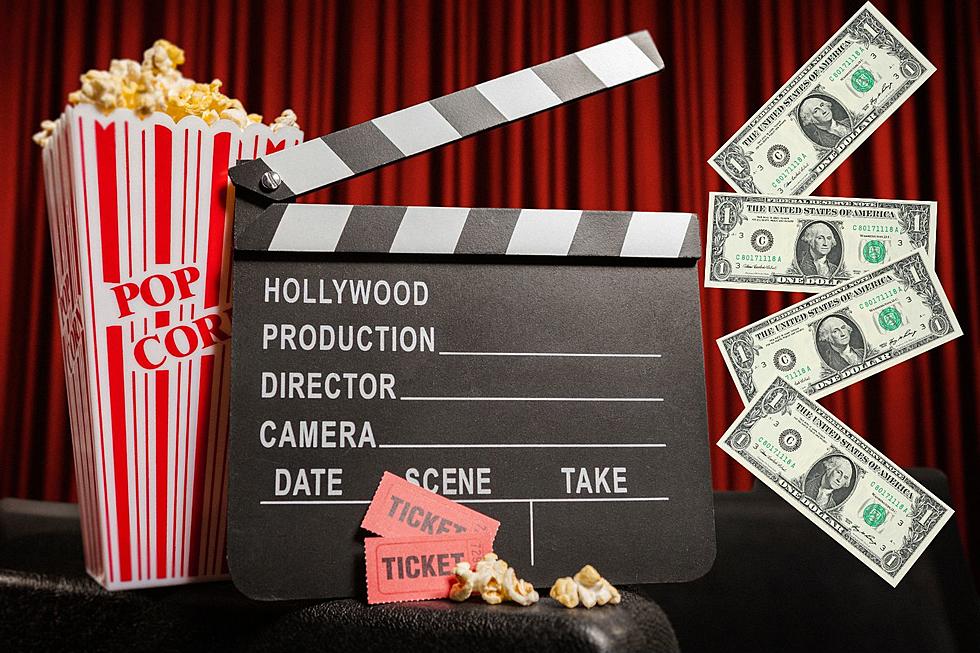 Get The Popcorn: Hudson Valley Prepares to Celebrate National Cinema Day
canva
Any opportunity to save a couple of bucks, and in this case, more than a couple of bucks, is an opportunity I'm going to take advantage of. National Cinema Day is quickly approaching (Sunday, August 27th) and to celebrate, for the second year in a row, plenty of local theaters will be offering a major drop in the price of tickets.
Here's how to celebrate the movies locally this weekend!
National Cinema Day, Inaugural Year 2022
For many, it's been a while since you caught a flick in the theater. After the cinemas took a major hit during the early days of COVID-19, and movies were being released straight to streaming, a lot of people reported they just didn't go out to the movies much anymore. Between streaming options, and the cost of a movie ticket, for many, it didn't seem worth it.
In 2022, the Cinema Foundation, which is a nonprofit affiliate of the National Association of Theater Owners, put on the first-ever National Cinema Day, where an estimated 8.1 million moviegoers purchased $3 tickets on last year's set day, Saturday, September 3rd. According to the Associated Press:
the one-day event - offered on more than 30,000 screens and held in more than 3,000 theaters, including major chains AMC and Regal Cinemas - collected preliminary box office returns of $24.3 million.

National Cinema Day in the Hudson Valley 2023
Now back for a second year, National Cinema Day will be celebrated on Sunday, August 27th, with more than 3,000 theaters set to participate in the $4 ticket promotion this year.
Many local theaters like Regal at the Poughkeepsie Galleria, Hudson Valley Mall, Nanuet and Fishkill, AMC Crystal Run and Palisades, the Carmel Cinema, and others, are all participating in the Cinema Day celebration, and will be honoring the $4 ticket prices.
For a list of participating theaters, and to search by offered movie titles by theater location, utilize the National Cinema Day website.
19 Remarkable Movie Theaters in the Hudson Valley
After the lull caused by the pandemic, many big blockbusters are set to hit theaters in 2022, and these Hudson Valley cinemas are ready to take your ticket!
20 Must See TV Shows and Movies Made in Poughkeepsie, New York