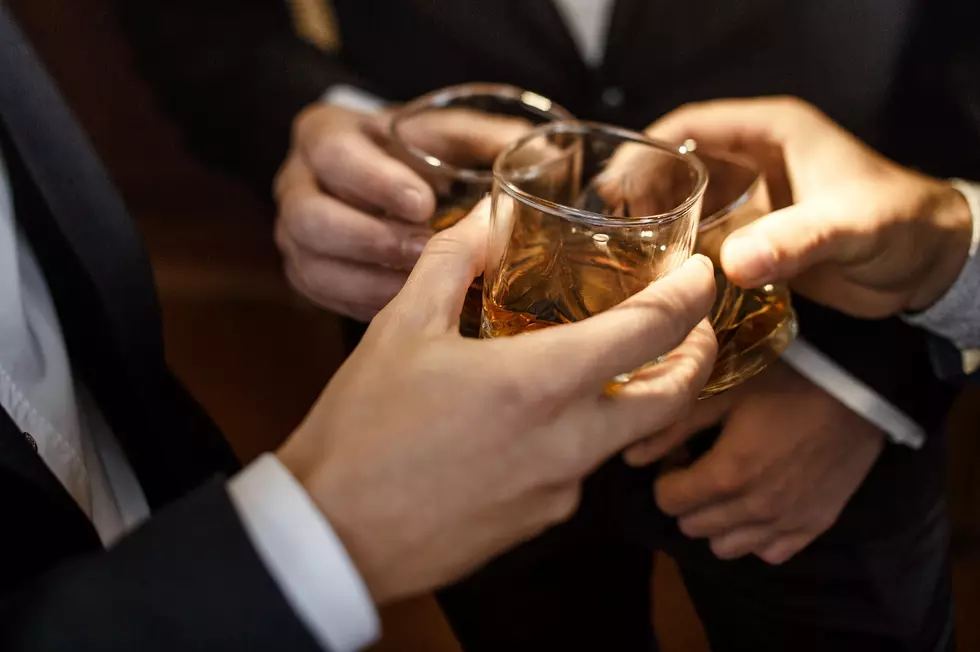 Huge Whisky Fest Comes to Times Square, Should You Go?
Getty Images/iStockphoto
Would you condsider yourself a whisky super fan? Do you think that there should never be an 'e' in the word whiskey?
Whisky Advocate, the magazine, puts on a 'little' event every year at the Marriott Marquis in Times Square that has whisky lovers waiting 364 days for the next one. This year, 2018, the event takes place on Tuesday December 4.
Imagine, 4 hours of the worlds finest (of course there are one or two that might not be 100% tasty) drams in one place. Want to try the Japanese Whiskey's? Know the difference between a single malt and a blended? This is the place to try them and to meet with many of the distillers who make the whiskey.
I was fortunate to attend the event last year and I am trying to figure out how I can weasle myself into a ticket for this year. To be able to try all of the Compass Boxes, all of the Johnny Walkers or all of the Ardbeg's side-by-side so you can really see (taste) all of the differences is pretty amazing. Yes, they had the Pappy's as well, but I had the fortune of enjoying a bottle of the 15 year with some friends and didn't think that waiting over an hour in a line just to get to try the other ones was worth it.
I wanted to be able to try as many whisk(e)ys as I could, responsibly of course. There is also an opportunity to have the VIP tasting which gives you an additional hour of sampling as well as access to a few treats that are only available during that first hour and will mysteriously disappear when the doors open to the public.
There is also an impressive list of seminars that you can check out (which are included in the price of your ticket). Think that you will need to eat a ton of food before you head into this event? No, this had to be one of the few whisky events that I have attended that actually had food, and really great food at that.
Should you go? Most definitly, but you might want to take the next day off from work.
Read more:
BONUS VIDEO