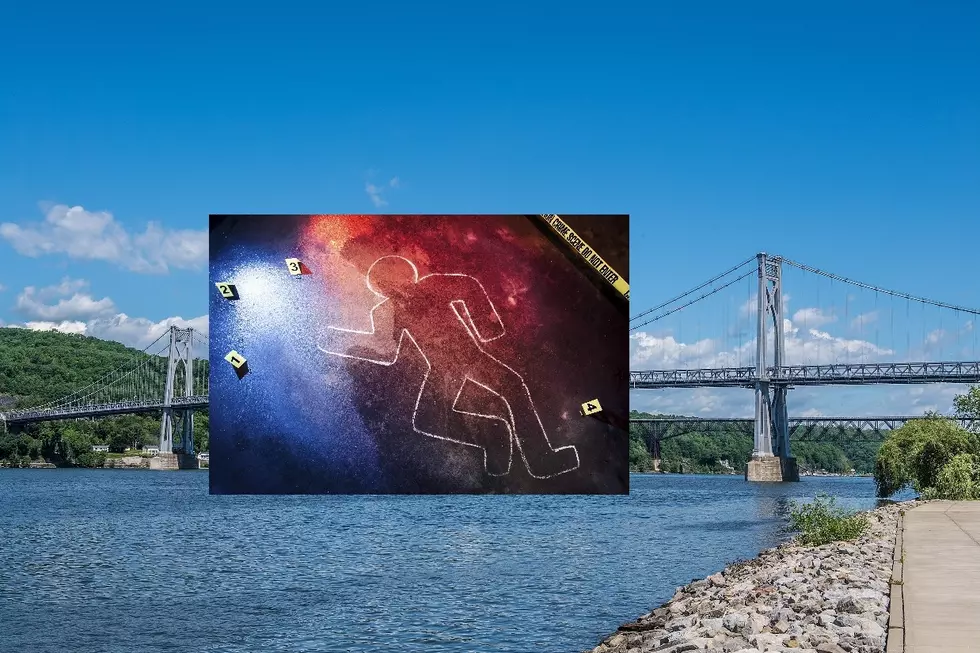 New York City Claims: The Most 20 Likely Ways To Die In Upstate New York
fergregory/ThinkStock/PATRICK TEWEY 
New York City residents believe these are the most likely ways to die in the Hudson Valley. Do you agree?
For all the news that the Hudson Valley is sharing make sure to follow Hudson Valley Post on Facebook, download the Hudson Valley Post Mobile App and sign up for the Hudson Valley Post Newsletter.
As the News Director for Townsquare Media of the Hudson Valley, I always try to keep tabs on what others are saying about the Hudson Valley.
Hudson Valley Praised By New York Times
Just recently, the New York Times did an article about many veteran rockers and 1-hit wonders who have decided to "start over" in the "Hudson Valley and Catskills."
Keep Reading: NY Times: 'Rockers Start Over' In Hudson Valley, Upstate New York
The New York Times also recently raved about Warwick, Rhinebeck and Highland.
Forbes Highlights Hudson Valley
Forbes recently highlighted the "5 Best Hikes In The Hudson Valley" and the "The Ultimate Travel Guide To Hudson, New York."
Keep Reading: Legendary Discount Department Store Reportedly Returning To New York State
The Food Network believes locations in the Hudson Valley make the best Pizza, Sandwiches, and BBQ Sauce.
Most Likely Ways To Die In The Hudson Valley
These are just a handful of articles praising the Husdon Valley. Many times the Hudson Valley gets a glowing review.
So that's why I was initially so shocked to see an article from The New Yorker titled "The Most Likely Ways I Will Die in the Hudson Valley."
The Most Likely Ways To Die In The Hudson Valley
Over the weekend Blythe Roberson wrote the article. Roberson has lived in New York City for almost a decade but loves coming to the Hudson Valley. Roberson spends "every free minute" in the region but tells her family she's "much more likely to die upstate" than in New York City.
She writes:
I have lived in New York City for nearly a decade, which means that I now spend every free minute I can in the Hudson Valley. Although many of my family members who live a thousand miles away are sure that I will be murdered in N.Y.C., I know they are wrong—I am much more likely to die upstate. Here are my theories on how.
Below are the "most likely" ways Roberson will "die in the Hudson Valley"
Poison
Driving Off the Side of a Mountain
Taking a Selfie on the Edge of a Waterfall
Amtrak Derailment
While I'm on the train, clapping because I saw a bald eagle.
Hit By Train While Trespassing
Murdered by Malcolm Gladwell
Getting Shot By A Hutner
Giardia
Falling From the Top of a Fire Tower
Getting Bitten by a Poisonous Snake
Lyme Disease
Tomato-Shock Syndrome
Accidentally Shoot Myself in the Foot
Stampede of Brooklyn Ladies
Cut Myself in Half with an Axe
House Fire
Drowning
Organs Explode from Drinking Too Much Seltzer
Old House Collapses on Me
Roberson's article gives detailed reasons as to why she might die from each.
Now, before you get too upset, this article is featured in The New Yorker's "humor" section. So it's meant to be a joking article.
On top of writing for The New Yorker, Roberson is also a contributor to the Onion and wrote a book called "How to Date Men When You Hate Men."
Did You Know? Over 100 Fun Facts About the Hudson Valley
Did you know that Lucille Ball made her stage debut in the Hudson Valley? How about Philadelphia Cream Cheese wasn't invented in Philadelphia, but in Orange County? Or that a mansion in Dutchess County inspired the expression "keeping up with the Joneses?" Find out about those and over 100 other fun facts about the Hudson Valley.
Nearly 50 Children Have Recently Gone Missing From New York State
Close to 50 children from New York State and the Hudson Valley have recently gone missing. You can help a New York family get reunited with a missing loved one.
Resorts World Hudson Valley Opens Doors In Newburgh
The grand opening for Resorts World Hudson Valley, located in the Newburgh Mall on Rt. 300 in Newburgh, took place on Wednesday December 28th at 10:00am.
Gypsy Moth 'Accidentally' Released Causing 'Nightmares' in New York
After 10 to 15 years a gypsy moth that was once "accidentally" released has returned and is causing "nightmares" in New York.