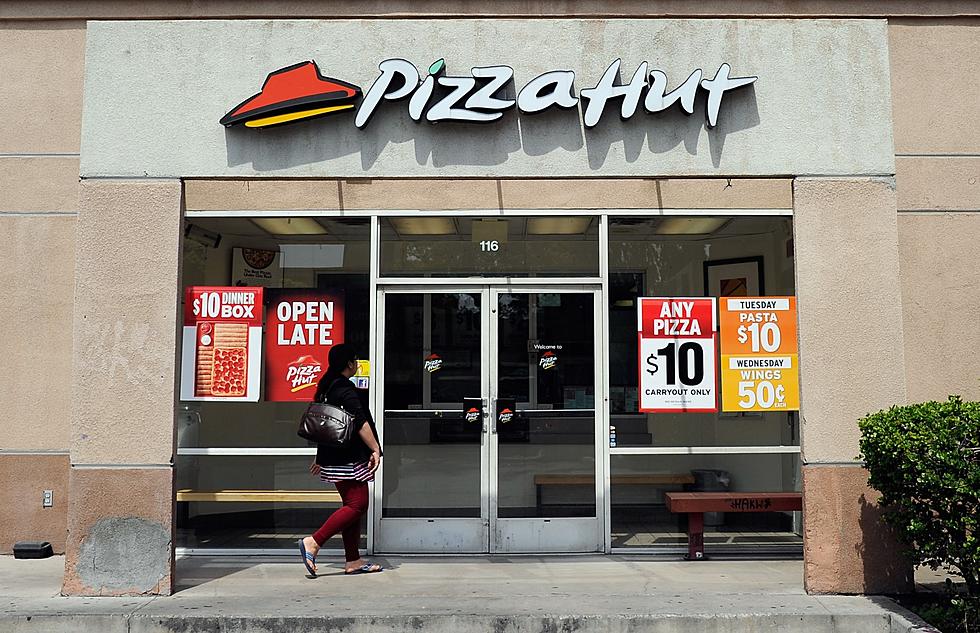 Pizza Hut to Stop Dine-In, Switch to Carry Out & Delivery Only
Getty Images
When was the last time you went into a Pizza Hut, sat down, placed an order and dined in there too? Yep, that's what we thought. In the Hudson Valley, there is such an abundance of great pizza places and Italian restaurants this begs the question, 'Does anyone go to a chain for pizza anymore?'
In the Hudson Valley alone, Papa John's has closed all of its locations except for the one in Newburgh. Domino's has recently opened a new carry-out location in Hyde Park and the brick and mortar have closed so long ago, when was the last time you actually saw a Pizza Hut restaurant?
Is the one next to Price Chopper on Route 9 in Poughkeepsie even open anymore? It looks like, by switching to carry-out and delivery only, Pizza Hut will be able to reduce operating expenses, because they will have to carry less overhead.
Will you miss the old Pizza Hut days? Or will you not even notice the change?
Read more:
BONUS VIDEO