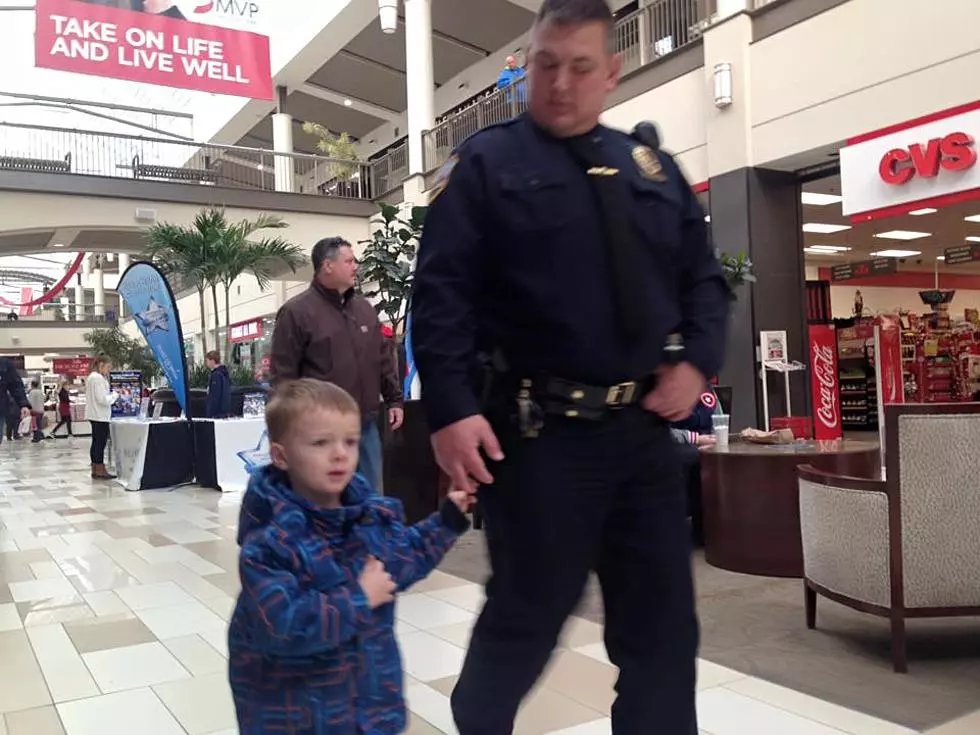 Shop with a Cop is Back and We Need Your Help This Saturday
Shop with a cop 2 Sean McMaster
Last Christmas, we were able to help several children here in the Hudson Valley get presents who may not have gotten them other wise. We want to make it even bigger this year. Here's how you can help.
This Saturday we will be at the Poughkeepsie Galleria celebrating that fact that it's almost halfway to Christmas. Since we're almost there we cannot forget how much we have the ability to help kids. You can make a huge difference for a child's holiday by just donating $1.
Shop with a Cop is where  we team up a local kid with a local police officer and send them on a shopping spree at the Poughkeepsie Galleria.
Stop by from 12pm - 2pm on 6/23. We'll be by JC Penny and Wetzel's Pretzels collecting cash for the kids.