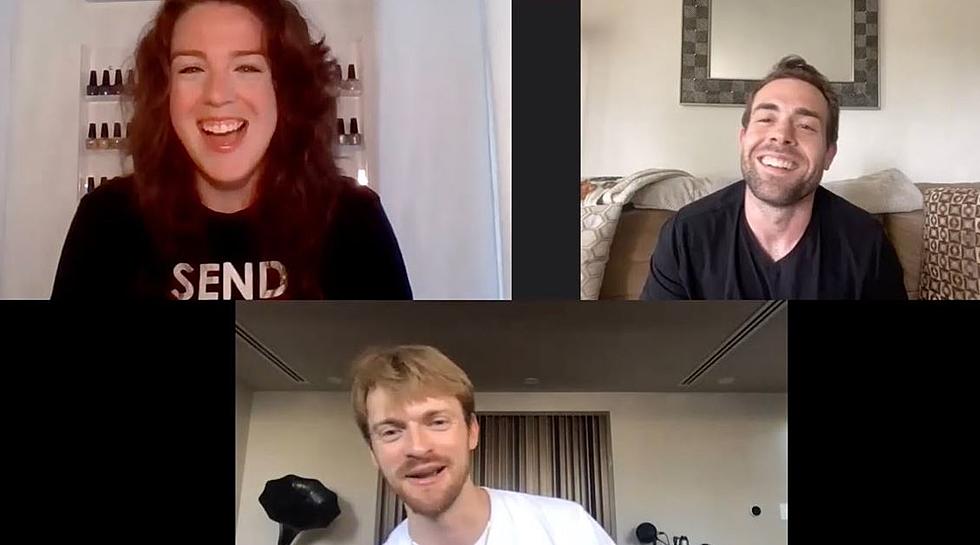 WATCH: FINNEAS Hangs Out with the Morning Grind on Zoom
WRRV/ YouTube
FINNEAS, one of half of the creative genius behind Billie Eilish took some time to hang out with the WRRV morning show on Zoom.
When FINNEAS isn't grabbing Grammy after Grammy he's still working and writing. FINNEAS is known for being very selective on how he spends his time so we're glad he took the time to chat with us.
As regulated quarantines start to get lifted from state to state we are still practicing social distancing here at the radio station. The way we get to hang out with artist's has evolved with the times and we're now able to talk to them on Instagram, Facebook Live or even Zoom. Yes, it's nice to have a Zoom call with someone other than your boss for once.
FINNEAS hit us up on May, 4th and not only did we get to ask about his solo career and his new music but Taylor and I got to sit and chat with FINNEAS about Star Wars, Harry Potter, and life in quarantine. We found out where he keeps his Grammy awards and that he has a secret love for Avril Lavigne's music.
Read more:
8 Hudson Valley Signs That Need to Be Retired or Repaired
Movies + TV Shows Filmed in the Hudson Valley