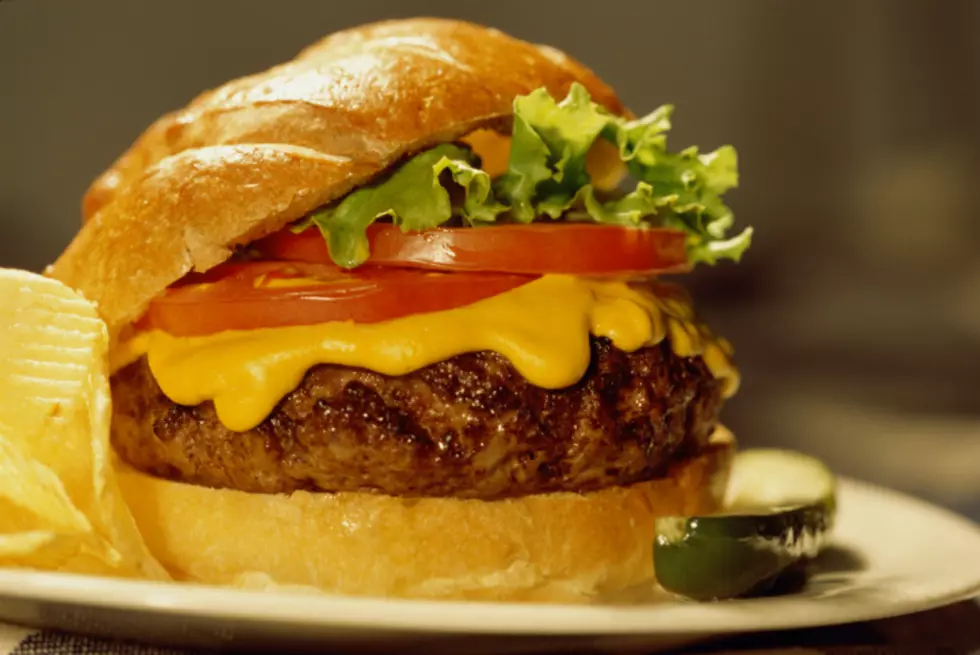 Where Should We Celebrate National Cheeseburger Day, Hudson Valley?
Purestock
Today, Wednesday, September 18th is apparently National Cheeseburger Day, so there's some celebrating to do, but where do we start?
Everyone's got their go-to place for a great burger, and will passionately argue with anyone who says otherwise.  Battles about preferred toppings and sauces, how the burger should be cooked, we can go on and on forever, but instead, let's just jump right into where you can score some burger deals in honor of the holiday today:
After some serious market research, it looks like the following spots are offering burger related deals (this is not an all inclusive list):
-Applebees has a bacon cheeseburger combo deal
-BurgerFi is doing a buy one get one for $1 cheeseburger deal
-Burger King has a sweet deal through Sunday, where you can score a .59 burger using their mobile app
-Dairy Queen will be doing a 2/$4 deal with burgers and other assorted snacks
-Ninety Nine is doing a dine-in only offer for $5.99
-Red Robin has a burger, bottomless fries and beverage deal for $5
-Smashburger has a BOGO deal on double classics
-TGI Fridays is doing things a bit different, every Tuesday for a limited time with a burger and season fry offer
-Wendy's app users will find coupons in for mobile orders
and finally, if you are willing to travel
-White Castle has BOGO cheese sliders today and a coupon on their website
Have you heard about any local places offering deals today? Where will you go to partake in #nationalcheeseburgerday?  Any special toppings or combinations that are on your must have list for the perfect burger?
My stop has to be at a place that serves turkey burgers, because fun fact, i've never had a regular beef burger in my life!  My pick is any place that does turkey burgers, with cheddar, on a pretzel bun.