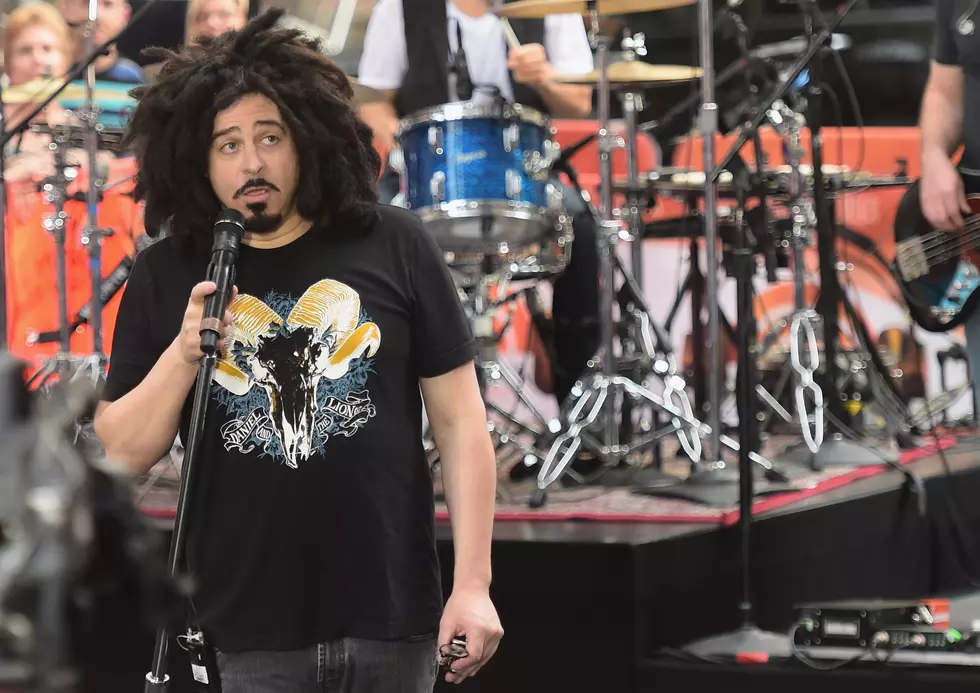 Counting Crows Frontman Adam Duritz' Top 5 Famous Girlfriends
Getty Images/Michael Loccisano
Counting Crows and Rob Thomas performed at Bethel Woods together on August 4, 2016. In addition to being a rockstar, Counting Crows frontman Adam Duritz happens to have dated a number of Hollywood A-list actresses. Here's a look at the top five.
Jennifer Anniston - Before she dated Brad Pitt, Aniston was romantically linked to Duritz in 1995. We like to think she bounced back nicely from this break-up. She was not the only Friends cast member to date him.
Christina Applegate - Duritz was linked to the former 'Married With Children' star in the late 90's.
Winona Ryder - While unconfirmed, the rumor is that Ryder and Duritz were canoodling sometime in 1994.
Courtney Cox - Cox had a short relationship with Duritz in 1997.
Mary-Louse Parker - Before Weeds was even a twinkle in her eye, Parker and Duritz dated from 97-98.
Honorable mentions: Lara Flynn Boyle, Emmy Rossum, Samantha Mathis, Monica Potter (Duritz reportedly wrote the Counting Crows song Mrs. Potters Lullaby for Monica).

Enter your number to get our free mobile app
Read more:
Hudson Valley Reopening Tops This Week's Hudson Valley News