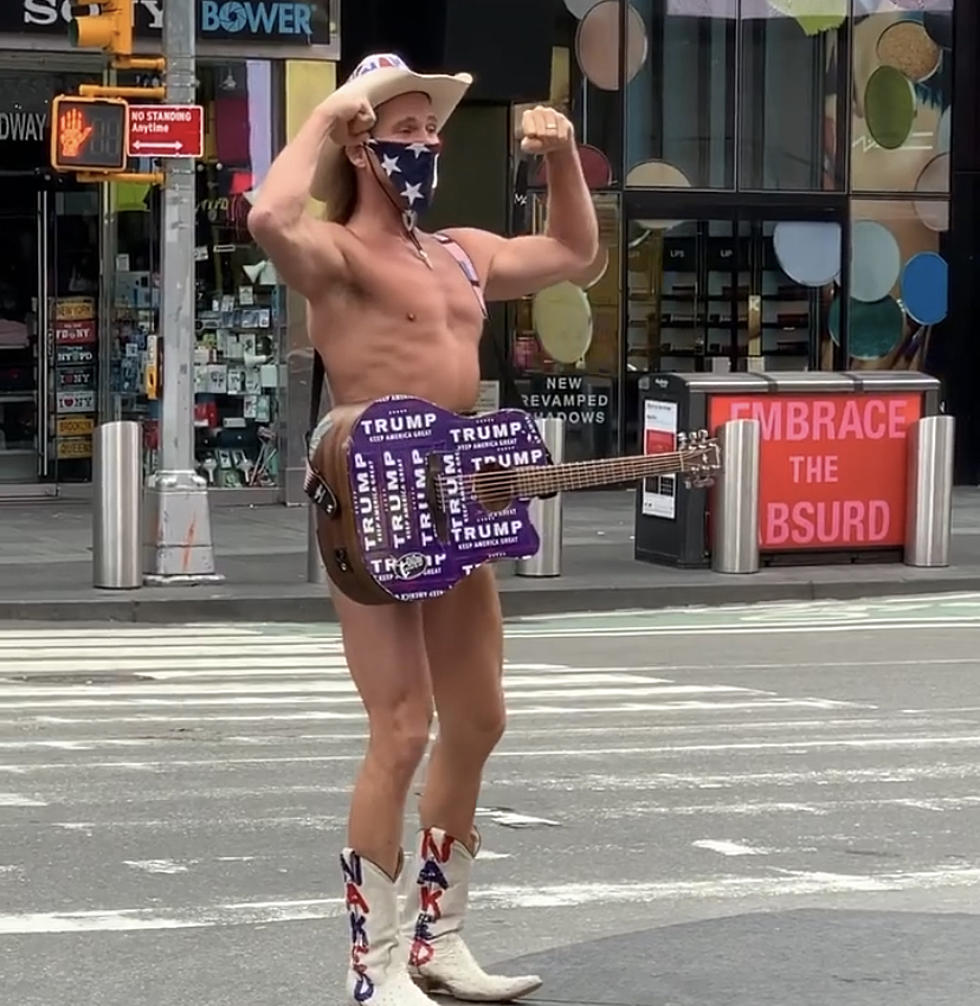 I Guess Nothing Will Stop the Naked Cowboy
Credit: Joey Gay
New York's iconic star is still kicking and he has added one more garment to his wardrobe.
Can you say that the Naked Cowboy is completely naked when he's wearing underwear and a bandanna? The outbreak of COVID-19 has changed the way many people function in a public setting. Even though many performers are staying inside one of America's most iconic street performers is still rocking.
The Naked Cowboy is avoiding quarantine but he's still taking precaution and playing for tourists and commuters wearing his traditional boots, hat, whitie tighties and now an American flag bandanna. It appears that he's in full compliance with New York's new executive order regarding masks.
Is he still the Naked Cowboy if he has a mask on? Does it matter? Was anyone even looking at his face to begin with?
Read more:
8 Hudson Valley Signs That Need to Be Retired or Repaired
Famous Hudson Valley High School Graduates
Movies + TV Shows Filmed in the Hudson Valley