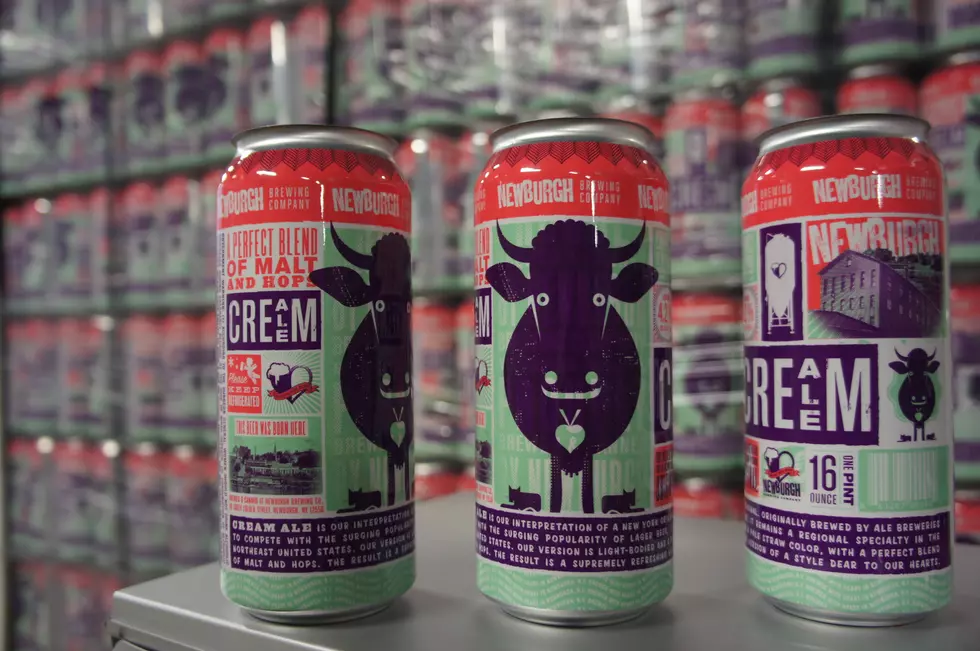 Newburgh Brewing Awarded Best Beer Label — Again
Newburgh Brewing
It looks like the wins just keep coming for Betsy, the iconic cow featured on the label of Newburgh Brewing Company's Cream Ale cans.
This is not the first award the guys at Newburgh (and Betsy!) have won for this particular label. If you'll recall, right around this time last year, Newburgh won CNBC's competition for the Best Beer Label in America. Considering the cans have only been out for a little over a year, the label is filling up the trophy case pretty quickly.
Personally, I'm a fan of their Hop Drop label featuring a boxer with hop flower gloves, but they're all stellar. Grab some cans at a fine beer retailer near you or, better yet, hit the Brewery sometime. It's the best, and if you time it right, you might even be there for a great musical performance as part of WRRV Sessions!