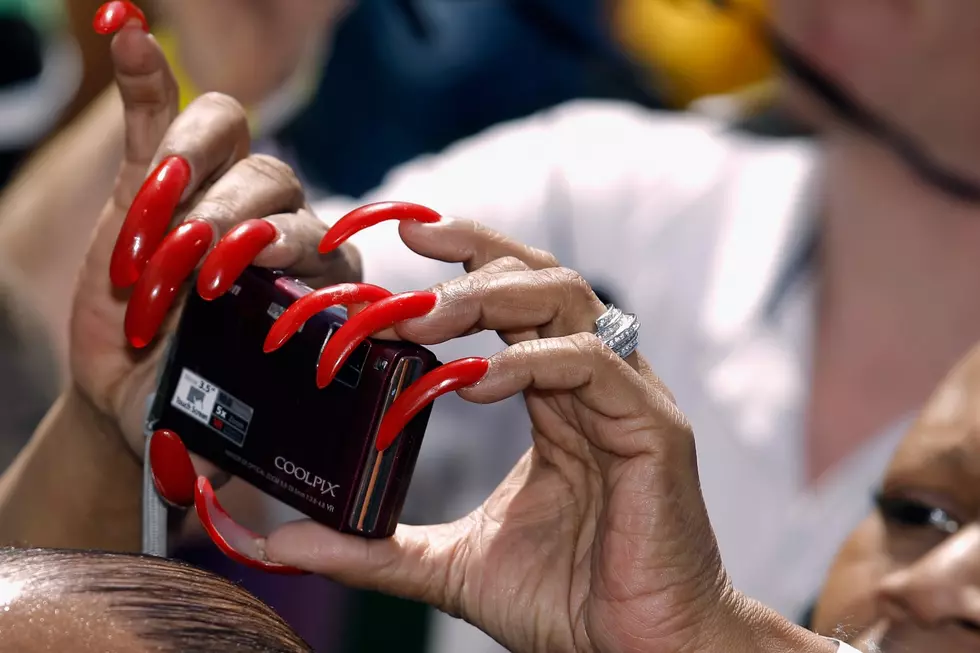 Brandi's Future Husbands Nails Break World Records
Getty Images
This weeks edition of Brandi's Future Husband takes us to Florida, the sunshine state. New Yorkers (and maybe Brandi) are always starting to think about the south when the weather starts to change.
This guy caught Brandi's eye because he has something that she doesn't think she will ever have, really great finger nails. Brandi keeps hers short and trimmed. This guy is using his nails to break records.
His name is Odilon Ozare and he is an artist. He has won a few Guinness Book of World Records to his name. Last year his 15 foot, 9-inch tall hat was recognized as the worlds tallest.
This time around he is being recognized as having the worlds longest finger nail extensions. Guinness Book has them down as being 4-feet long, on each nail. The previous record holder only had a measly 3-foot long nails.
Will this be the guy for Brandi or will she get tired of him having longer nails than she has?
Read more:
BONUS VIDEO